Organisation profile
The Netherlands Forensic Institutes aim to encourage fact-finding by means of independent forensic investigation. To achieve this, it uses a broad range of technical and scientific methods, techniques, and areas of expertise.
The NFI is the oldest and most broadly-oriented forensic research institute in the Netherlands. By continuously investing in knowledge and innovation, the NFI is able to respond to social, technological, and scientific developments.
The NFI facilitates effective law enforcement and administration of justice from a focus on scientific information positions.
Vision and position
The role of forensic sciences in forensic investigation and forensic evidence in criminal cases is becoming increasingly more prominent. Technological developments occur in rapid succession, enabling us:
to gain more information
from smaller and smaller traces
in an increasingly rapid manner
The NFI works on the development of new forensic products and services in these areas on an ongoing basis. In doing so, it contributes towards strengthening the information positions of its customers and clients.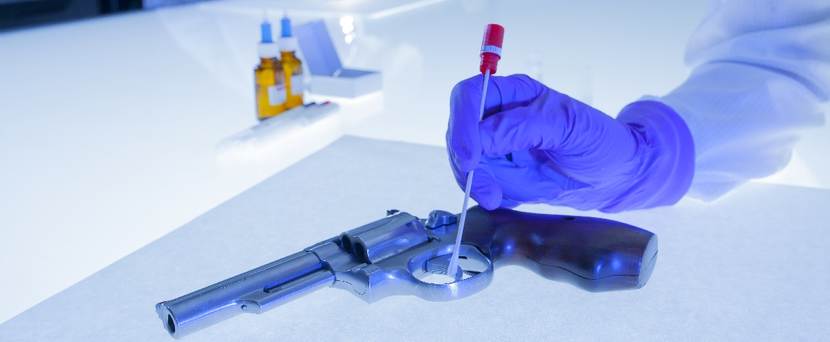 In the Netherlands, most of the forensic investigations in criminal cases are performed by the NFI. In the past decade, a growing number of research institutes has presented and positioned itself on the market. The Public Prosecution Service and the police have the power to decide for themselves by whom they have their forensic investigation performed. The NFI is an agency of the Ministry of Security and Justice.
Cliënts
With its independent forensic investigation, the NFI contributes to the provision of reliable forensic information to national and international organisations that are committed to the pursuit of peace, justice, and security. NFI's clients include the judiciary, the Public Prosecution Service, the police, and other authorities that are engaged in national and international investigation of criminal offences.
Core duties
The core duties of the NFI are:
Forensic investigation in criminal cases
Research & Development
Knowledge Lab
In this context, the NFI works for the Public Prosecution Service, the judiciary, the police, and the Special Investigation Services.
Additional duties
Besides these core duties, the NFI has several additional duties. These additional duties include activities such as giving courses to fire brigade personnel and ambulance staff, who – just like clients of core duties such as the police – must often enter the crime scene in their official capacity. Another example is training lawyers to understand NFI reports.
In the interest of law enforcement at the national and international level, the NFI may also be asked to provide services to Dutch and foreign governmental and intergovernmental organisations. Among these duties are, for example, commissions for the Immigration and Naturalisation Service and image and audio analysis for UN Tribunals.