Forensic Big Data Analytics
Forensic Big Data Analytics forms part of the NFI. It provides advanced data analysis services to clients within the public order and security sector who wish to extract essential information from large quantities of digital data.
Forensic Big Data Analytics' core activities include:
Text mining
Deriving high-quality information from texts, including documents, spreadsheets, emails and digitalised paper documents. Text mining makes it possible to automatically identify, classify and summarise relevant information, which can then be searched and analysed faster and more effectively.

Data profiling
Examining the data available in an existing data source, collecting statistics and information about that data, and identifying any patterns within it. Establishing a data profile makes it possible to classify data and potentially predict missing values or links.

Financial data analysis
Analysing financial transactions so that flows of money become visible and can be traced. Although mainly used to trace fraud, these techniques can also be used (for example) to discover how intermediaries raise funds for terrorist organisations.

Social network analysis
Revealing relationships between people and groups by studying how they are linked through telephone or email records, on the internet, or even in traffic patterns. In this way, it is possible to unmask someone using an alias or to reveal how terrorist groups work together.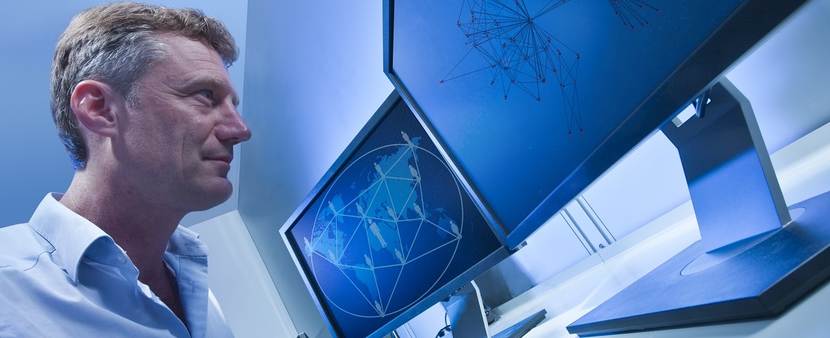 Forensic Big Data Analytics is continually developing innovative, intelligent ways of analysing data. In doing so, it shares its expertise both with other knowledge institutes (such as universities) and with relevant companies.
Forensic Big Data Analytics is a reliable, objective and independent provider of a wide range of products and servicesatstrategic and operational level.
These include:
Analysing structured or unstructured data from one or more sources;
Providing ranked lists of concrete deviations;
Providing profiles and/or indicators that enable the client to identify deviations;
Identifying networks;
Developing new data analysis techniques and testing existing ones;
Advising on the design of data analysis systems in an existing or new organisation;
Forensic Big Data Analytics can also provide solutions tailored to the client's specific problem.
For more information, please contact our Account Management Team.