Wildlife Forensics
International legislation to combat illegal trading in endangered, protected or dangerous species of flora and fauna is becoming increasingly strict. But countries faced with large-scale poaching of their wildlife often find it difficult to gain convictions in a court of law, even if they can actually identify the criminals and their accomplices. Over recent years, the Netherlands Forensic Institute (NFI) has provided assistance to a growing number of agencies in gathering the right forensic evidence to improve prosecution rates and create a deterrent effect.
The firm foundation of expertise and experience that the NFI has built up in wildlife forensics is unique not only in terms of its quality and quantity, but also because it is gathered together under one roof – with all the advantages that this provides.
The NFI is now in a position to offer its wildlife forensic services to governments and government agencies (e.g., law enforcement, customs, food inspectorates and wildlife protection agencies).
These services include:
Identifying species and individual specimens through DNA profiling
Identifying species used in products (e.g., Asian medicines, animal-hide or -skin accessories)
Confirming that an animal has been bred in captivity by verifying its kinship with its parents
Determining means of death and tracing any instruments or poisons.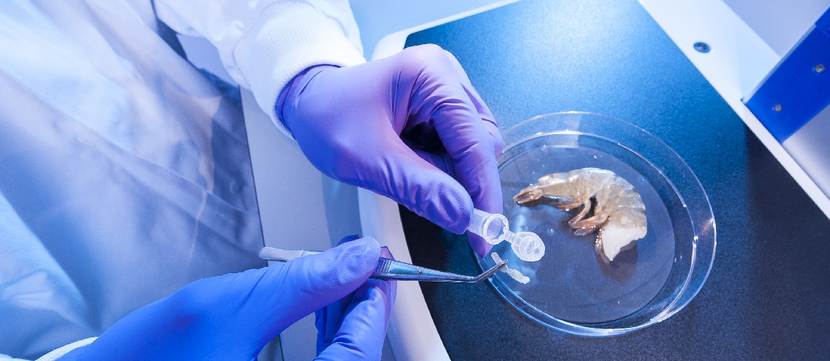 Why work with the NFI to resolve wildlife forensic issues?
Wildlife forensics is a relatively new field, and is developing fast. The NFI is making sure it keeps pace with these developments in various ways:
Road range 
Many university departments naturally focus on species relevant to their home situation. The NFI, however, has been building up expertise and know-how relating to a broad range of species. It deals with some 120 cases involving plants, animals and micro-organisms each year.
Used to working with small samples 
Due to the 'hands on' nature of their work, NFI scientists are experienced in working with the latest technologies that enable them to extract useful evidence from even very small, mixed and/or degraded samples.
Many disciplines in-house 
The presence of many forensic disciplines within the same institution means the NFI is able to take an integrated, holistic approach, covering not only species- or carcass-related matters, but also the analysis of poisons, ballistics or other materials used to kill or harm animals. It can also undertake the analysis of accompanying documents or permits, to ascertain whether they are genuine or forged.
Familiarity with court reporting requirements 
The NFI knows the evidential reporting requirements imposed by different legal jurisdictions. It also knows how to write up its findings in ways that are easily understood by courts, counsel and juries, increasing the chances of a successful prosecution.
Accreditation 
The NFI is currently the only institution applying accredited methods for non-human DNA analysis to wildlife. The value of accreditation is particularly apparent when a prosecution is being prepared. The NFI's accredited procedures and practices provide the best guarantee against a case failing due to a technical error.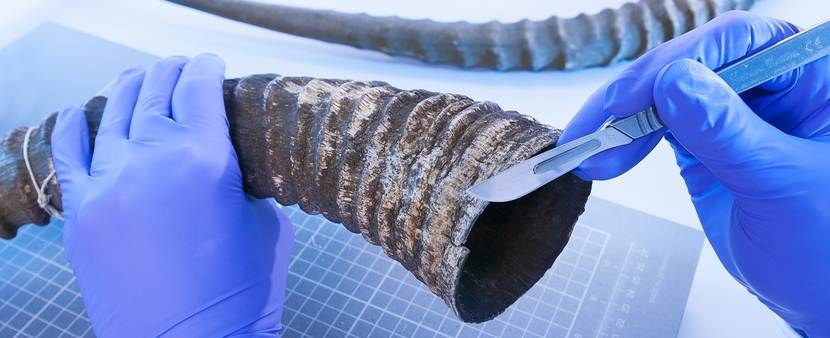 Innovation
The NFI attaches great importance to innovation in order to remain ahead of the criminal world. With many disciplines in-house and an extensive global network of technology partners, the NFI is able to convene creative sessions with experts from various fields. At these sessions, participants brainstorm and explore new, tailor-made solutions to problems facing wildlife organisations: for example, deploying sensor, sonar and tracking technologies to protect animals scattered across vast reserves against poaching, and gaining convictions through accurate and legally sound evidence.
Funding
The Convention on International Trade in Endangered Species of Wild Fauna and Flora (CITES) was established in 1963, and now has 175 member countries. However, many members have insufficient funding to realise their ambitions in this field. On the basis of its broad experience, the NFI can sometimes assist in attracting appropriate funding.
For more information, please contact our Account Management Team.