TELEFI
This EU funded project "Towards the European Level Exchange of Facial Images" (TELEFI project) will undertake a study on how facial recognition is currently being used for the investigation of crime across EU Member States. In addition, particular consideration will be given to the potential for implementing the exchange of facial images within the Prüm framework.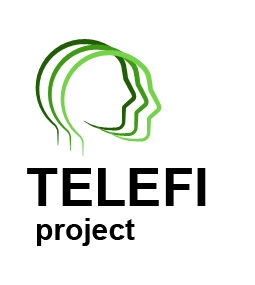 Currently, DNA profiles, fingerprints and vehicle registration data are exchanged within the Prüm framework for combating cross-border crime, terrorism and illegal migration. The Prüm system has been successfully employed for many years and it has reached a point where the introduction of new modalities, including facial images, are being considered.
Questions
The TELEFI project will address the following questions:
What are the current practices and procedures across EU Member States regarding the use of facial images in the investigation of crime?
Which national and international organisations are involved in facial recognition work across Europe?
What national databases containing facial images currently exist within EU Member States and are there any potential new developments on the horizon?
What computer systems and software (databases and processing tools) are currently in use for facial recognition work in the EU Member States?
What legal regulations are in place regarding facial recognition across the EU Member States?
What quality standards are currently being applied for the capturing and use of facial images in the EU Member States?
What are the current visions within different European countries regarding the future transnational exchange of facial image data?
What steps can be taken for the further harmonization of this area across Europe?
Partners
The TELEFI project is being conducted by a group of six European institutions: Estonian Forensic Science Institute, Estonian Police and Border Guard Board, Finnish National Bureau of Investigation, Latvian State Forensic Science Bureau, Netherlands Forensic Institute and Swedish National Forensic Centre.
Method and focus
The mapping of the current status of facial recognition across the EU Member States will be achieved through various approaches: e-mails, web-based surveys and direct contacts with the relevant people and organisations.
The key focus of the TELEFI project will be the use of facial recognition in criminal investigations. Nevertheless, information will also be collected about other databases containing facial images (for example, those relating to personal identity and driving) with the purpose of obtaining a complete overview of the field. This will provide a future opportunity to consider whether these additional databases could be legally cross-used for criminal investigations/proceedings and transnational data exchange.
Results
A report will be published at the end of the TELEFI project containing a detailed description of the current status of facial recognition across the EU Member States along with recommendations on harmonizing the field at the European level. In addition, a dissemination conference will be held to provide a platform for sharing the TELEFI results and stimulating discussion on the way ahead.
The TELEFI project is in line with the June 2016 Council Conclusions and Action Plan on the way forward in view of the creation of an European Forensic Science Area to stimulate the exchange of forensic data via Prüm and to improve its quality