Latest Forensic Innovations
The Netherlands Forensic Institute (NFI) is continuously looking to convert its know-how and practical hands-on experience into innovative tools, products and services that can yield significant advances in terms of speed, accuracy, insight and safety.
Inspiration
Innovation often comes from extending existing technologies and techniques to new areas of application. In our case, this may mean bringing new technologies into the field of forensics, or taking forensic techniques and approaches out into the wider world. But to do this, you need to be aware of developments in many fields and have the inspiration to make unexpected connections.
This is why we attach great importance to maintaining an extensive global network, and working in close partnership with universities, high-tech companies and other sources of new ideas.
Validation
We also believe it is important that innovative forensic approaches and technologies can be deployed quickly, justly and to maximum effect. That is why we regularly undertake the validation of new tools, products and processes developed by others.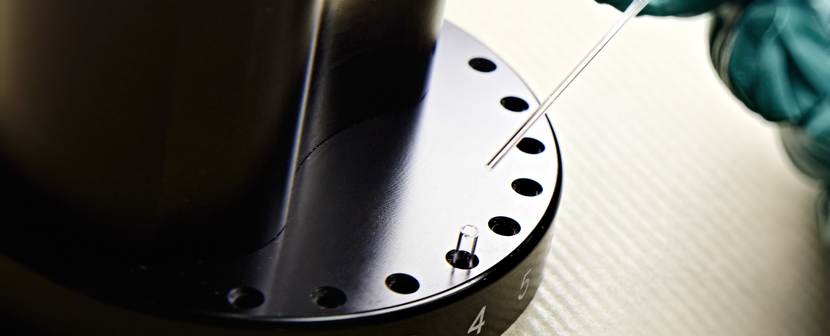 Image: ©Netherlands Forensic Institute / Netherlands Forensic Institute