Oldest DNA match in criminal case
In the DNA database for criminal cases, the oldest DNA match ever was found at the end of 2016. It concerns a match between a DNA profile of a suspect and DNA evidence from a rape case in 1995. The Netherlands Forensic Institute (NFI) notified the police, and further police investigation led to the arrest of a 40-year-old suspect.
DNA
The man was forced to provide a DNA sample in 2016 for inclusion in the DNA database for criminal cases because he had been convicted for another violent crime. The DNA profiles of convicted persons are compared with DNA profiles from evidence that has been included in the database over the years.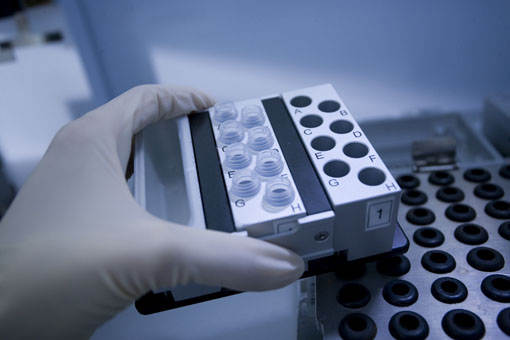 Rape case of nearly 22 years old
The police arrested the suspect on Monday morning on suspicion of rape. The crime was committed in Den Bosch on 2 March 1995. The suspect was 18 years old at the time. The police had secured evidence at the time, but this did not result in the arrest of a suspect. The investigation was therefore suspended.
A quarter of a million profiles of persons
The DNA database for criminal cases now includes more than 250,000 DNA profiles and more than 70,000 traces of DNA.
Approximately 55 percent of all pieces of evidence included can be linked to a suspect. On average, 108 matches are found between persons and evidence every week.
Ninety percent of the cases concern burglaries. The remaining 10 percent concern cases such as murder, manslaughter or sex crimes.
Previous 'old matches'
The match in this rape case is considered to be the oldest DNA match ever in the DNA database for criminal cases. A DNA match in the case of the murder of Andrea Luten meant a breakthrough after 17 years. In that case, which is known as the case of the Utrecht serial rapist, a suspect was found following a DNA match after 19 years.