Ed van Zalen appointed acting Vice-Chairman of OPCW Technical Working Group on forensics
The Organisation for the Prohibition of Chemical Weapons (OPCW) has asked Dr Ed van Zalen to take on the role of acting Vice-Chairman of the Technical Working Group (TWG) on forensics. In its appointment, the OPCW took account of the knowledge and experience developed at the Netherlands Forensic Institute in the area of chemical, biological, radiological and nuclear (CBRN) forensics.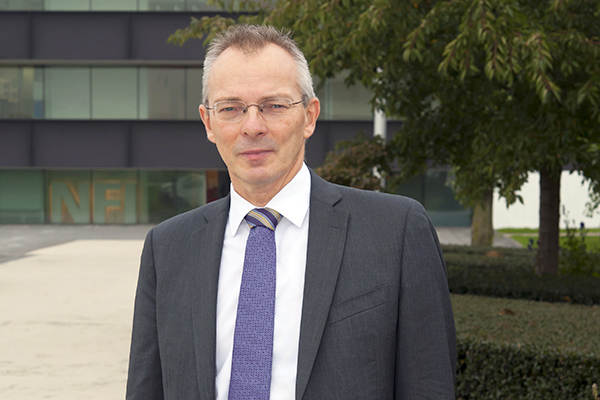 The institute has been closely involved in the OPCW's work from the start, through the Ministry of Foreign Affairs. It has helped train OPCW inspectors in forensic awareness, as well as developing forensic science procedures and advising on sample equipment.
Expanding investigative tasks
As the OPCW's work has now been expanded to cover investigative tasks, a TWG on forensics has been established. It forms part of the Scientific Advisory Board. The TWG aims to make the OPCW more aware of the what is possible in forensic investigation and to develop standard operating procedures, which are required for on-site investigations.
It will also focus on developing a mechanism to allow forensic laboratories to be used to investigate traditional forensic evidence, in addition to the laboratories that already work to analyse chemical weapons.
The working group has a two-year mandate (until 31 December 2019).
The use of chemical weapons in Syria and Iraq gave cause for the UN to request assistance from the OPCW.
From inspections to investigations
Until recently, the OPCW's activities were limited to carrying out inspections. However, the conflicts in Syria and Iraq, where chemical weapons were used by various parties, gave the UN cause to request assistance from the OPCW in the investigation into suspected chemical weapons use in that region.
This investigation served as preparation for the possible establishment of an international tribunal. The OPCW is working closely on this issue with the UN Security Council (whose presidency the Netherlands holds this month).
About the OPCW
The OPCW was established in 1997, the year the Chemical Weapon Convention (CWC) entered into force. The CWC has been signed and implemented by 192 countries. Over the past 20 years, under the OPCW's supervision, around 96% of member states' chemical weapons stockpiles have been destroyed. This represents not only a significant effort on the part of member states themselves, but also on the part of industry, science and society at large.
The implementation of the agreements set out in the CWC has made it one of the world's most successful disarmament treaties, and in 2013 the OPCW received the Nobel Peace Prize for its work.