New effort to identify unknown war dead at Loenen National War Cemetery
In an attempt to find out the identity of anonymous Dutch war victims, the authorities will exhume the remains of 103 individuals interred at Loenen National War Cemetery.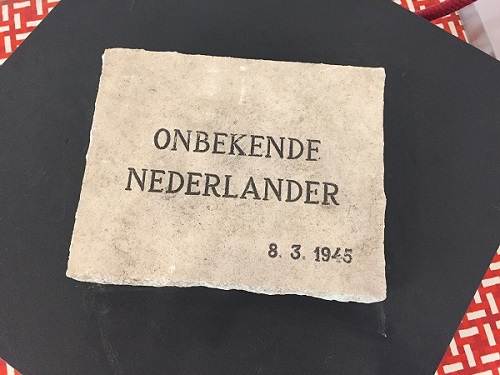 Today, the Recovery and Identification Service of the Royal Netherlands Army (BIDKL) and the Netherlands War Graves Foundation began exhuming the graves in question. The remains will be transported to the BIDKL's laboratory in Soesterberg, where DNA samples will be taken.
Giving the dead back their names
This genetic material will be sent to the Netherlands Forensic Institute (NFI) for DNA analysis. The resultant DNA profiles will then be added to the national DNA database for missing persons. 
Relatives asked to provide DNA
Along with the DNA from the victims, the NFI also needs DNA from relatives. With the help of the computer program Bonaparte, the NFI can compare the DNA profiles of the victims with those of possible family members. The software calculates whether these DNA profiles match and whether there is a family connection. If there is, it is a small step to confirming the victim's identity. 
A last chance
This type of comparative DNA analysis works best with material from members of the victim's immediate family, such as children, brothers and sisters. With the end of the Second World War now 73 years in the past, this pool of potential relatives is getting smaller all the time. This investigation is a final attempt to give the victims back their name.
Contacting the BIDKL or the Netherlands War Graves Foundation
People who think they may be related to unidentified war victims and who would like to donate DNA can contact the BIDKL or the Netherlands War Graves Foundation. This appeal is directed in particular at family members of Dutch nationals who are known to have died or gone missing while performing forced labour in Germany or while in prison there.
Loenen National War Cemetery
Loenen National War Cemetery is the final resting place of almost 4,000 Dutch war dead. Of that number, 103 people have never been identified. They died during the Second World War and were buried anonymously in various locations, including the  Waalsdorpervlakte in The Hague and places in Germany. After the war they were reinterred in Loenen.